SUPPORT
Please feel free to contact us if you have
any problems with weighing machines or weights,
such as the need for a certified inspection,
periodic maintenance, repair, and/or calibration
by a certified measurer.
SYSTEM-SECTION
Support structure
that covers all Japan
At Tanaka Scale Works, we have established a service network with service bases and partner companies all over Japan.
If you contact us, we will visit you anywhere in Japan.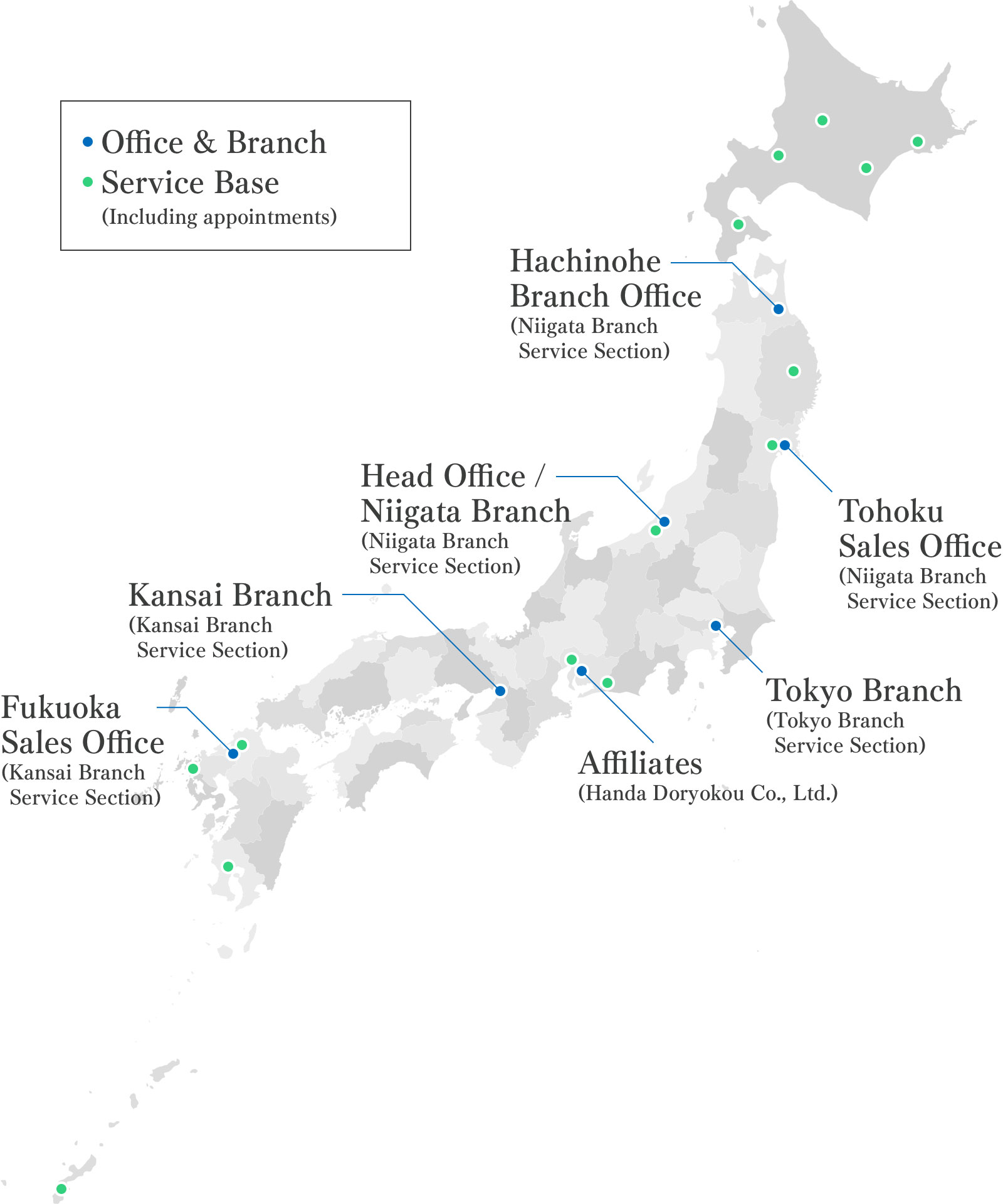 CHECK-SECTION
Periodic inspection
(certified inspection
by a certified measurer)
Tanaka licensed measurers inspect weighing machines used for transactions and certifications, as stipulated in the Measurement Law once every two years. Tanaka certified inspections included maintenance service as a set package (in addition to the actual inspection for equipment error) to ensure long-term use. We are more than happy to provide these services for other companies' products, as well.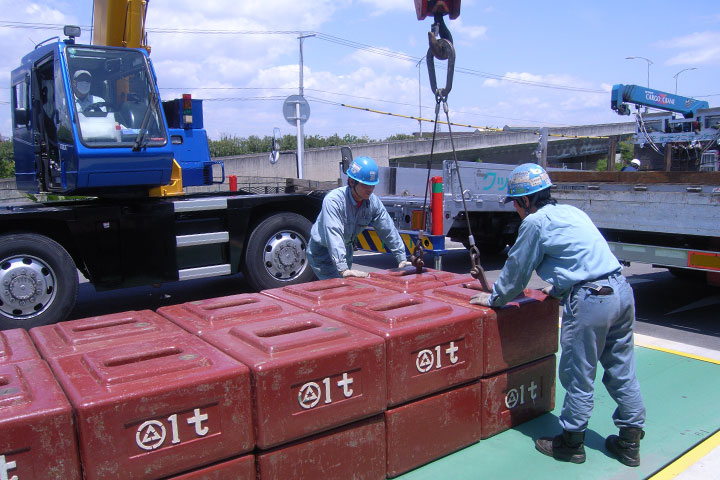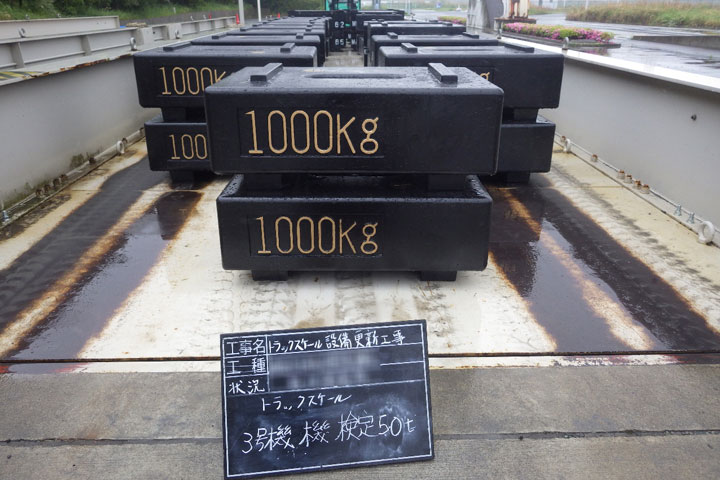 MAINTENANCE-SECTION
Periodic inspection
and maintenance
No matter how good the scale may be, it requires maintenance to ensure accurate measurement over time. Tanaka Scale Works recommends periodic inspections once a year to maintain accuracy even if a product is not subject to the periodic inspections stipulated by the Measurement Law. Tanaka's experienced service personnel will protect your important weighing machines.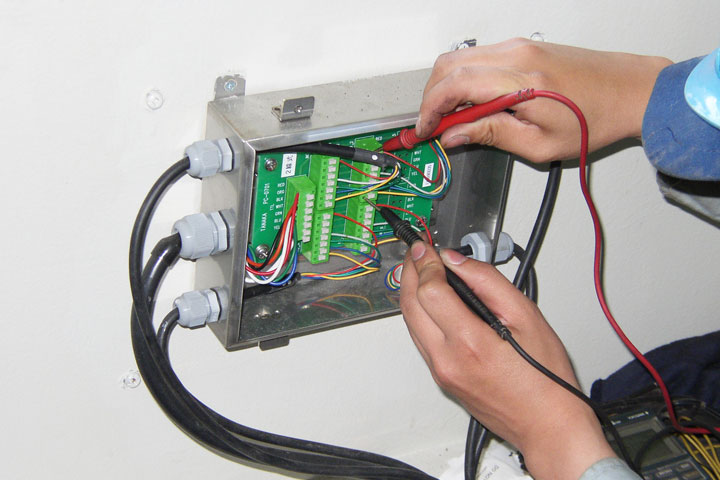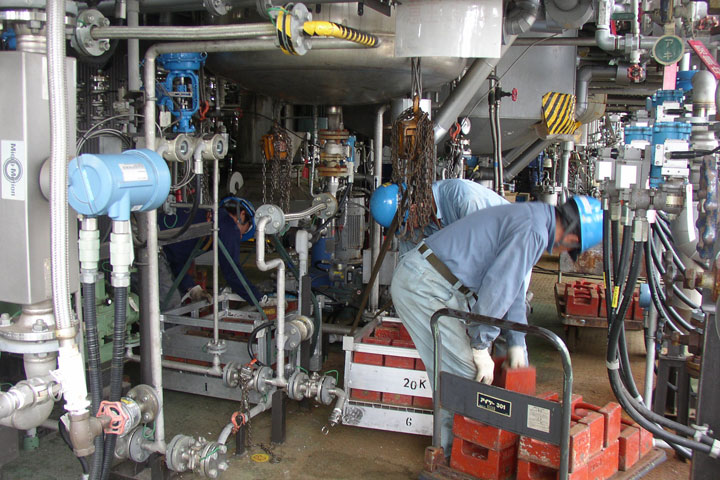 REPAIR-SECTION
Repairs and overhauls
We recommend an overhaul every two to four years to ensure long use of your weighing machines. In particular, truck scales are often used outdoors and are prone to rust and corrosion. Overhauling improves the lifespan greatly. Regular maintenance is also important for weighing machines that have moving parts such as conveyors, shutters, and feeders built into the manufacturing process. We recommended regular maintenance for your important weighing machines.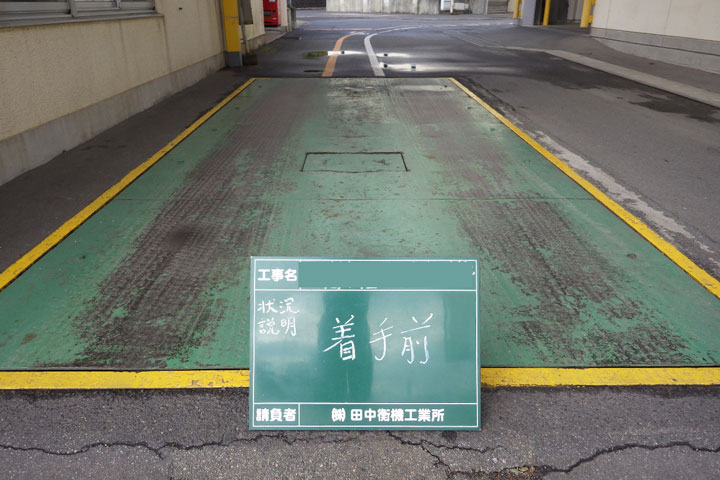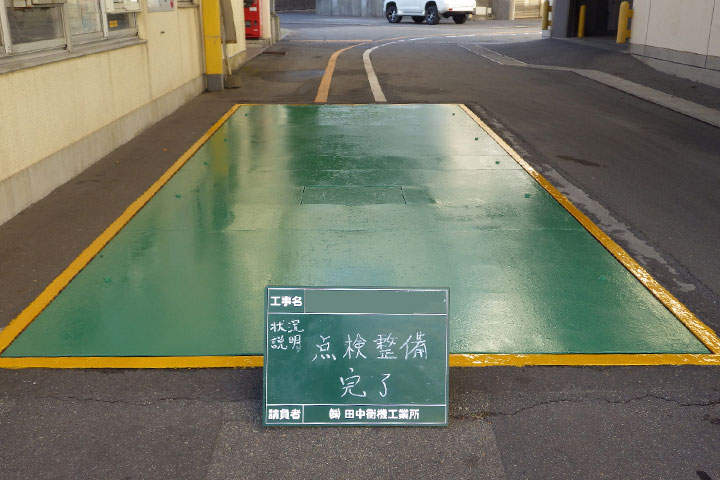 In addition to reports, certificates of acceptance, and inspection reports, we can also submit public mass standard supply structure and system diagrams. IQ/OQ sheets are also available.
JCSS-SECTION
Weight JCSS calibration
Our JCSS Calibration Office is registered in the Japan Calibration Service System (JCSS) in accordance with Article 143 of the Measurement Law, and, as such, can calibrate weights accordingly. We can also issue calibration certificates with a JCSS mark. The JCSS calibration certificate proves that the measurement results are traceable to national standards.

In addition, since we are an international mutual recognition arrangement (MRA) accredited operator, calibration certificates issued by Tanaka Scale Works are marked with the MRA mark and are internationally accepted. You can use them for quality management and equipment management such as ISO9000.