HISTORY
From Tsubame-Sanjo to the world —
The story of Tanaka Scale Works
The 1840s, around the end of the Edo period —
Tanaka's history began with the creation of masu measuring boxes
HISTORY-1840-SECTION
1840s
The Tanaka name was born over 180 years ago when Sasuke of the Ohashi family, which had been selling oil in Niigata, was given the surname Tanaka. The newly named Sasuke Tanaka began making masu measuring boxes for use in selling oil.
HISTORY-1856-SECTION
1856
Sasuke Tanaka passed away at the young age of 38. To continue the Tanaka name and production of measuring boxes, Sasuke's wife took a second husband. He became the first Sazo Tanaka in what would become a long Tanaka lineage. He lived a long life, building up the family name.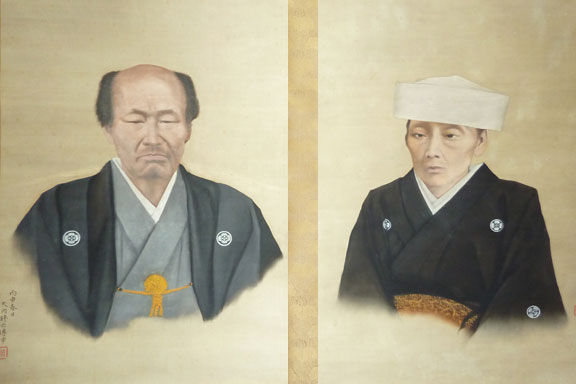 HISTORY-1903-SECTION
1903
Sazo Tanaka the 2nd established Tanaka Sazo Shoten (the predecessor of Tanaka Scale Works Co., Ltd.). In that year, Tanaka received a license from the Ministry of Agriculture and Commerce for the manufacture of weights and measures, and started producing carpenter squares and beam balances in addition to measuring boxes in Sanno-cho, Sanjo City, Niigata Prefecture.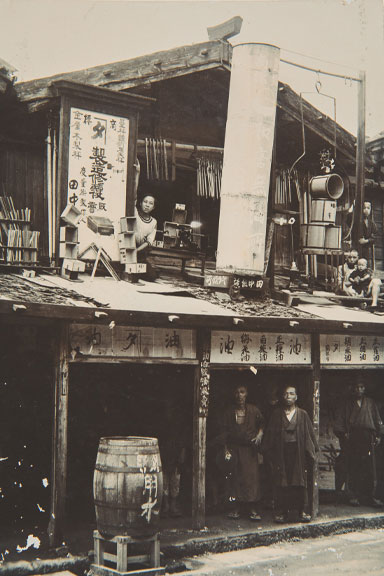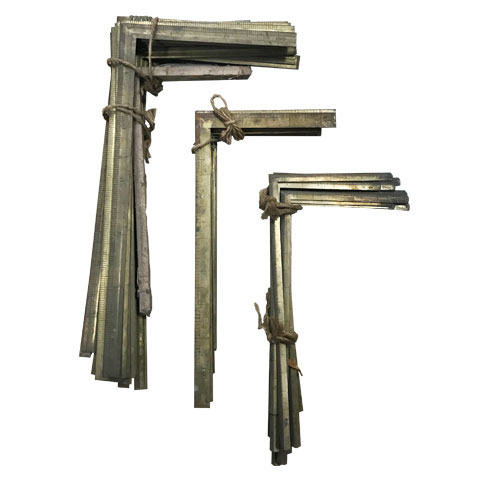 The spirit of scale manufacturing takes root and begins to grow —
The Tanaka name embodies it
HISTORY-1923-SECTION
1923
The era of Sazo Tanaka the 4th. After reaffirming the decision to produce scales, Tanaka Sazo Shoten changed its name to Tanaka Scale Manufacturing.
Make Japan a leading industrial country
Sazo Tanaka the 4th had served in the guard of the Taisho Emperor, so he always thought about the future of Japan even after becoming the head of a company. The idea making Japan a leading industrial country drove him to make scales.
The family-style corporate culture starts from this time.
Sazo Tanaka the 4th was a president with a very strict personality, but he also cared for his employees. In fact, he often invited employees to his home for a drink, and would go cherry-blossom viewing with them in the spring. It was reported that the atmosphere in the company in those days was like of a family. This at-home culture has continued to this day at Tanaka Scale Works.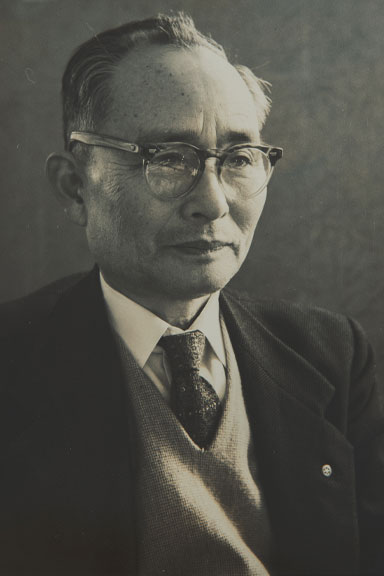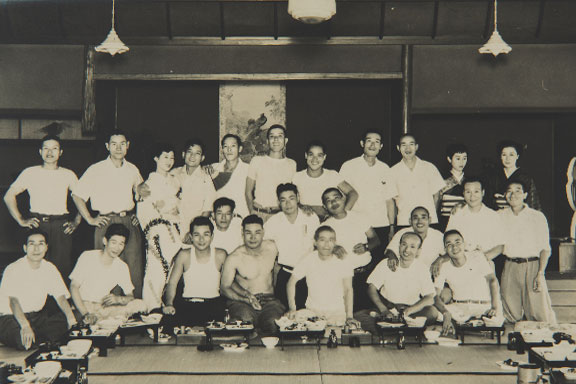 HISTORY-1936-SECTION
1936
Purchased land of the Sanjo Branch Office of Niigata Prefecture Weights and Measures Examination Office (Uradate, Sanjo City) and constructed a factory on the land.
HISTORY-1939-SECTION
1939
Established a foundry to produce scale cast bodies in Shimada, Sanjo City, Niigata Prefecture.
During the period of confusion after the war,
he was doubly insistent about "correctness."
HISTORY-1946-SECTION
1946
Opened Tokyo Branch in Misaki-cho, Chiyoda-ku, Tokyo shortly after the war.
Accurate, Lasting, Pleasant to Use
In order to maintain accuracy for a long time, scales need repair and maintenance. Currently, Tanaka Scale Works has five bases throughout Japan in addition to the Niigata Head Office to reinforce its maintenance network. At that time, the Tokyo Branch, which was created by Sazo Tanaka the 4th, was the first such branch.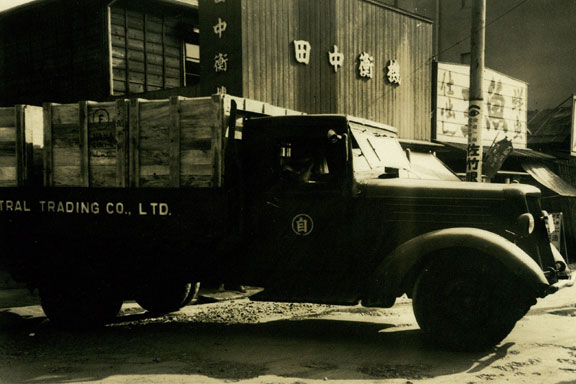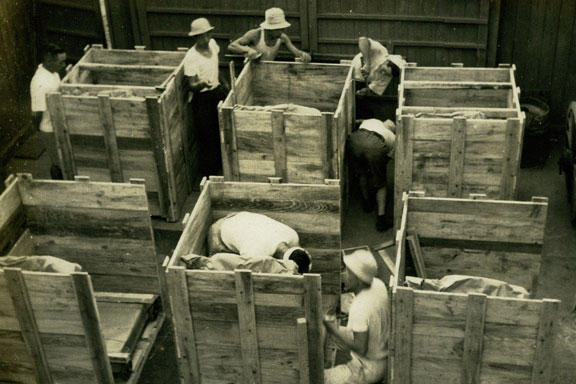 HISTORY-1947-SECTION
1947
Company name changed to Tanaka Scale Works Co., Ltd. With incorporation, management was streamlined and funds raised.
HISTORY-1948-SECTION
1948
Relocated the head office and factory to Minamishinbo, Sanjo City.
What we can do as a scale manufacturer for this country
After the war, as a result of the country's policy to increase food production, every farmer bought scales for weighing rice, resulting in an explosion of sales for Tanaka's mechanical scales. The reason why the factory was relocated during this period was to meet the demand by strengthening the production structure. At this time, however, Sazo stated that "we don't do it to sell scales" but rather, "we do it to contribute to increased food production in Japan."
Scale assembly tournament
In order to work at Tanaka, not only the factory staff, who actually manufacture the scales, but also R&D and sales staff, need to be able to assemble a scale. This philosophy lead to the creation of a Scale Assembly Competition at Tanaka. Many employees, regardless of their department, competed in events for assembly technology and speed.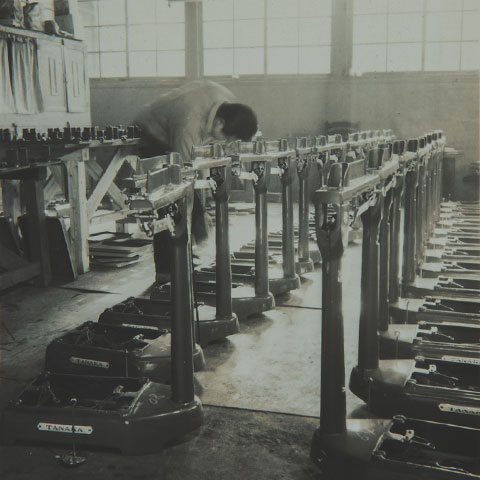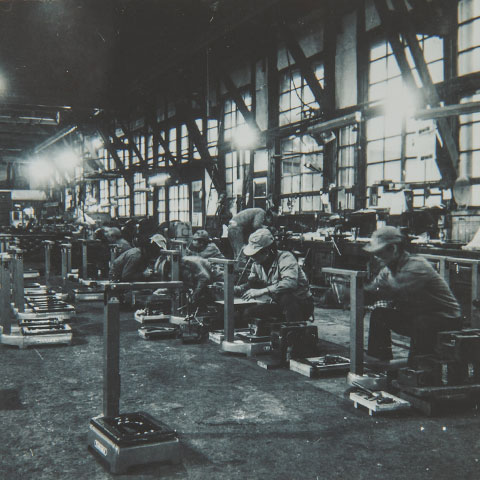 HISTORY-1952-1954-SECTION
1952-1954
Reinforced various equipment such as a standard balance and hardness tester in compliance with new Measurement Law.
It took a lot of effort to respond to the new Measurement Law
In 1951, a new Japanese measurement law was enacted (formerly the Metrology Law), requiring the use of grams as the unit of weight. Until then, Tanaka had been manufacturing platform scales using both grams and the Japanese traditional unit of mass, "kan". With the new law, Tanaka had to remove markings for kan from all scales.
Rapid development and diversifying needs —
Tanaka Scale worked hard to address the changing times
HISTORY-1960-SECTION
1960s
Strengthened the production of special industrial scales to meet diversifying customer needs.
Made-to-order to meet customer needs
From around the 1960s, Tanaka strengthened its manufacturing and sale of special industrial scales, which are not stand-alone scales, but incorporated into other machines to improve work efficiently. Tanaka manufactured scales that met customer needs, such as those that integrate the process of measuring and mixing agricultural chemicals or raw materials for feedstuff, and those that use the bed itself as a scale.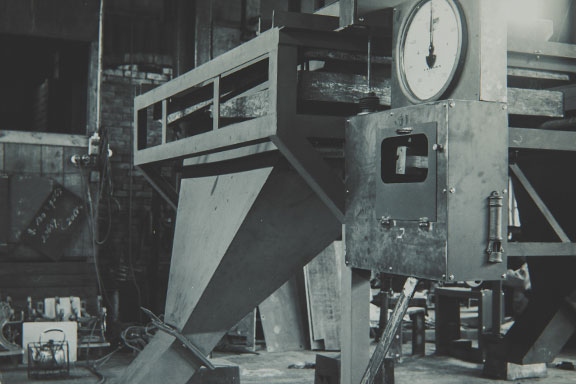 HISTORY-1971-SECTION
1971
Constructed a second factory (foundry to produce scale cast bodies) in Sakae-machi, Minamikanbara-gun, Niigata Prefecture.
Scales also undergo the wave of digitalization
In the 1970s, components that convert weight into electrical signals became widespread, and scales that could be used to understand numerical values instantly on a digital display began to appear. Tanaka continued to move into digitalization to meet the needs of its customers.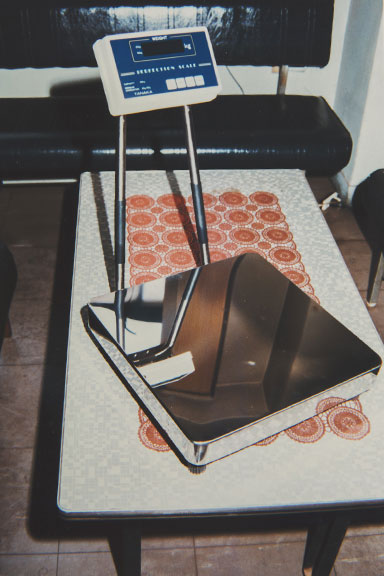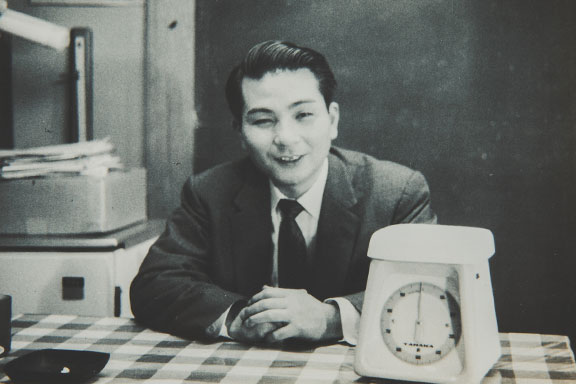 HISTORY-1978-SECTION
1978
Established a truck scale factory on the premises of the second factory. Established a structure for greater truck scale production.
Spread correctness throughout Japan —
Expanded sales and service sites
HISTORY-1997-SECTION
1997
Opened Osaka Sales Office (current Kansai Branch) in Higashiyodogawa-ku, Osaka.
HISTORY-2001-SECTION
2001
Named a designated manufacturer (of first-category mass measuring equipment) by the Ministry of Economy, Trade and Industry.
Obtained ISO9002 certification.
Reaffirmed responsibility to continually provide correctness
When a manufacturer is named a designated manufacturer by the Minister of Economy, Trade and Industry, it verifies that the manufacturer is producing measuring equipment equivalent to the specified measuring equipment that has received type approval, at that manufacturer's factory or business location. After completion of an in-house inspection based on standards, each product made thereafter is considered equivalent to the one that passed the certification. In other words, public testing becomes exempted and the measuring equipment can be given a "standard compliance seal." Until this designation is received, certain items to be observed, such as quality control methods and manufacturing technology standards, must be cleared. Only about 20 companies have been approved in Japan as a designated manufacturer.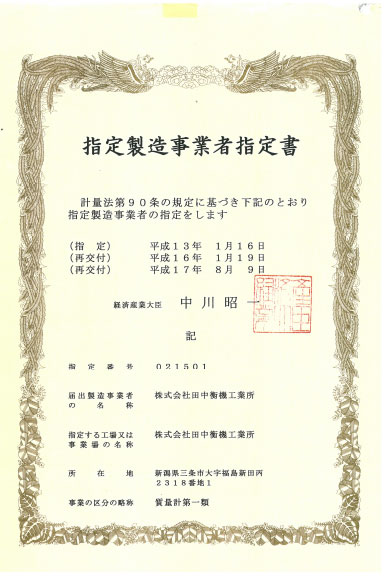 HISTORY-2002-SECTION
2002
Inherited the business of Asano Seiki Co., Ltd., a subsidiary of Taiheiyo Cement Corporation.
Obtained ISO 9001: 2000 certification.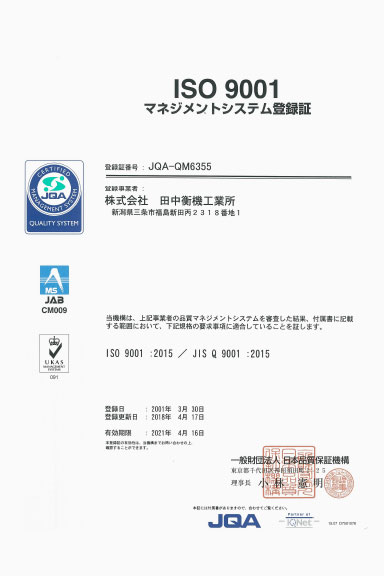 HISTORY-2003-SECTION
2003
Integrated head office and first factory on the premises of the second factory.
HISTORY-2004-SECTION
2004
Established Southern Kyushu Branch Office to reinforce sales network.
Opened Kansai Engineering Service.
Reinforced sales, technology, and service departments.
HISTORY-2007-SECTION
2007
Opened Tohoku Sales Office.
Obtained the Japan Calibration Service System (JCSS) certification.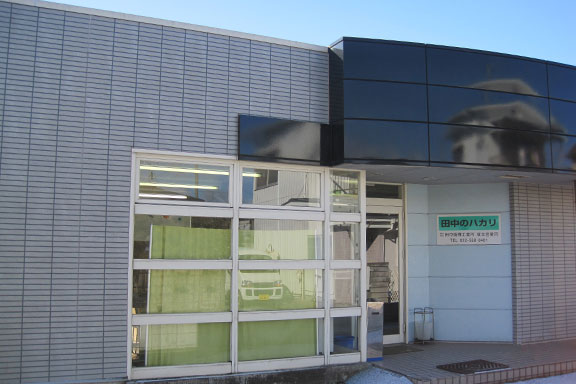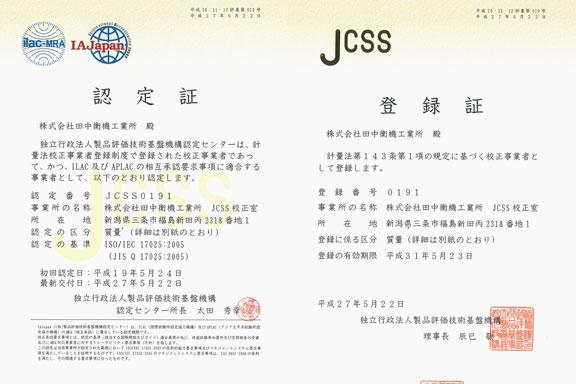 HISTORY-2008-SECTION
2008
Established the fifth factory on the premises of the head office.
HISTORY-2009-SECTION
2009
Took over the former A&D Equipment and opened Fukuoka Sales Office.
Acquired ISO 14001 certification.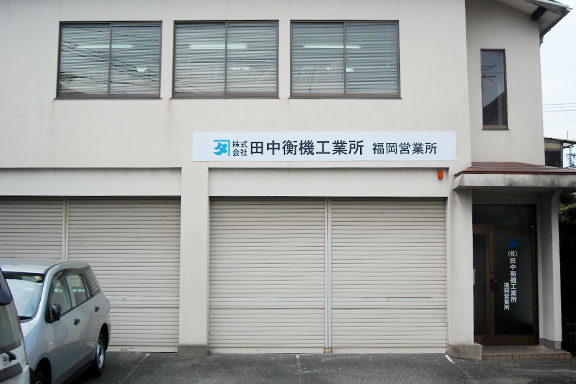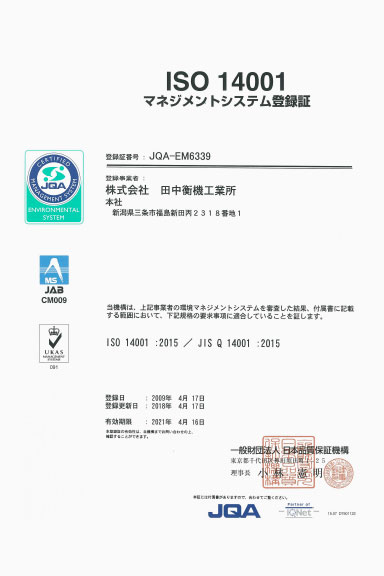 HISTORY-2010-SECTION
2010
Integrated Kansai Branch and Kansai Engineering Service and relocated to Suita City.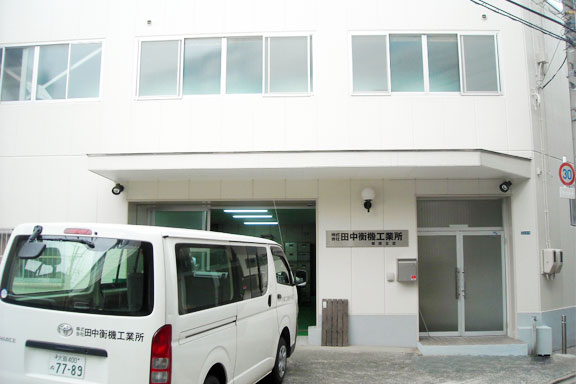 Made by Tanaka — Found Everywhere
HISTORY-2011-SECTION
2011
Established the first overseas subsidiary of Tanaka Scale Works, TANAKA SCALE VIETNAM, in Dong Nai Province, Vietnam.
From Tanaka in Japan, to Tanaka around the world.
As the first step of its effort to expand throughout the world, Tanaka set up a new base in Southeast Asia where there is large future growth potential of industry and the number of new factories is on the increase.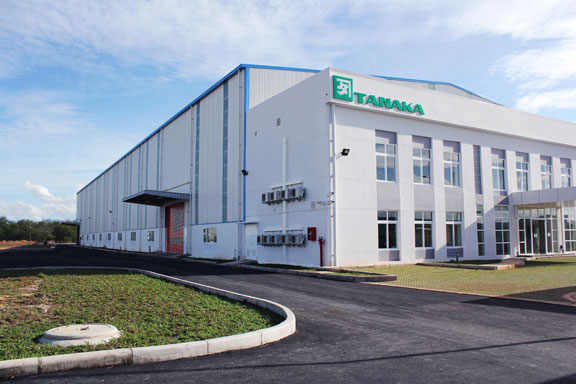 HISTORY-2013-SECTION
2013.05
Released the PDX power truck scale equipped with new technology. Delivered the first 10-year truck scale warranty along with remote monitoring in Japan. Worked to strengthen truck scale sale capabilities.
HISTORY-2014-SECTION
Aug. 2014
Developed and launched weighing systems with an intrinsically safe explosion-proof structure. The system configuration was more flexible than conventional products and was well received.
HISTORY-2016-SECTION
Aug. 2016
A well-established scale store in Handa City, Aichi Prefecture, Handa Doryoko Co., Ltd. becomes a group company of Tanaka Scale Works.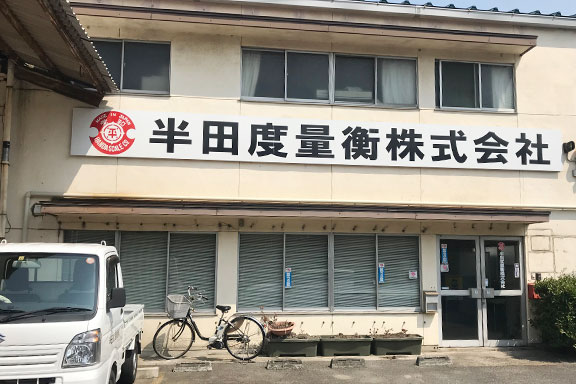 HISTORY-2018-SECTION
June 2018
Opened Hachinohe Branch Office in Hachinohe, Aomori.
As long as there is something to be measured,
we will continue to pursue the potential
of what we can do as a scale manufacturer.