A high-accuracy load cell is used for the weight detection part, and the carcass can be weighed accurately and quickly.
Thanks to the high moisture-proof load cell, it is highly durable and can weigh stably for a long time.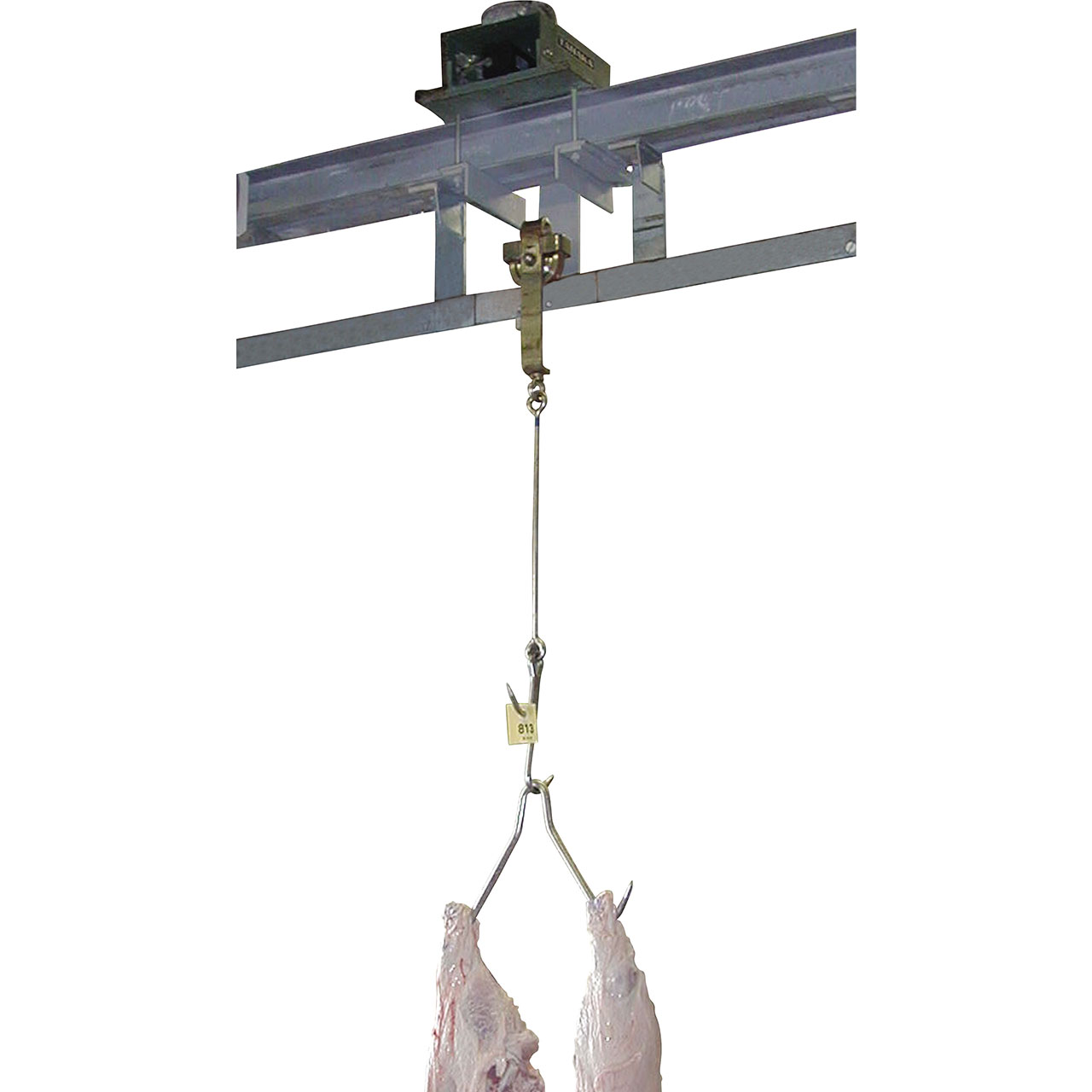 DRS-300/DRS-500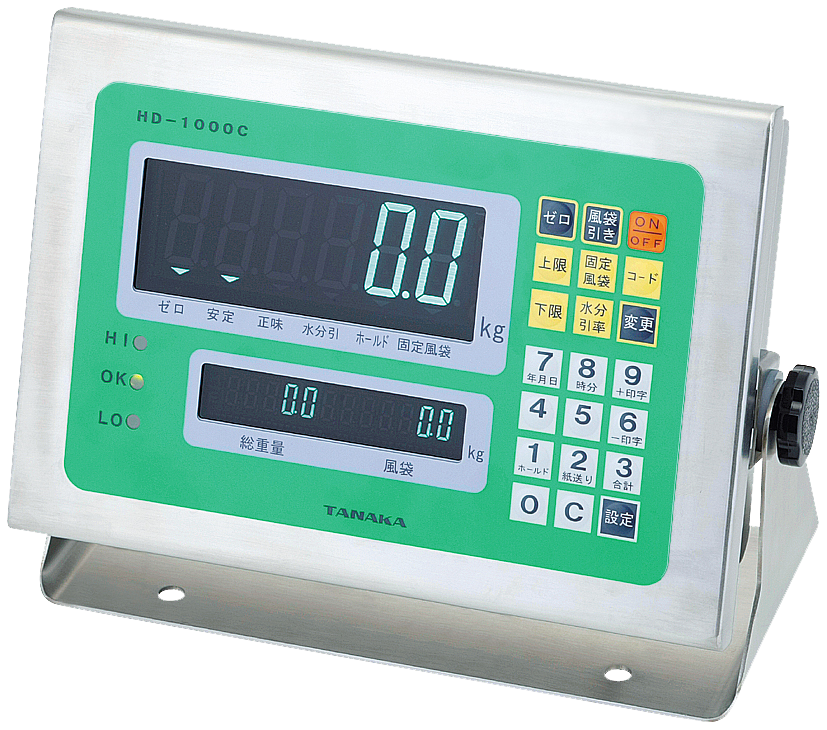 Indicator HD-1000C

Integrated printer
Features
It is easy to check the weighing value by the large and bright digital display.
You can record the weighing data on the printer by selecting an indicator with printer (option).
Data output is available as an option, which you can connect to a computer or data processing system.
Please contact us if it is intended for transaction certification use.
Specification
Model
DRS-350A
DRS-400A
DRS-500A
Capacity of Scale
350kg
400kg
500kg
Scale Interval
100g
200g
200g
Material
Stainless steel・Steel
Indicator
HD-1000C
Power Supply
AC100V±10% 50/60Hz